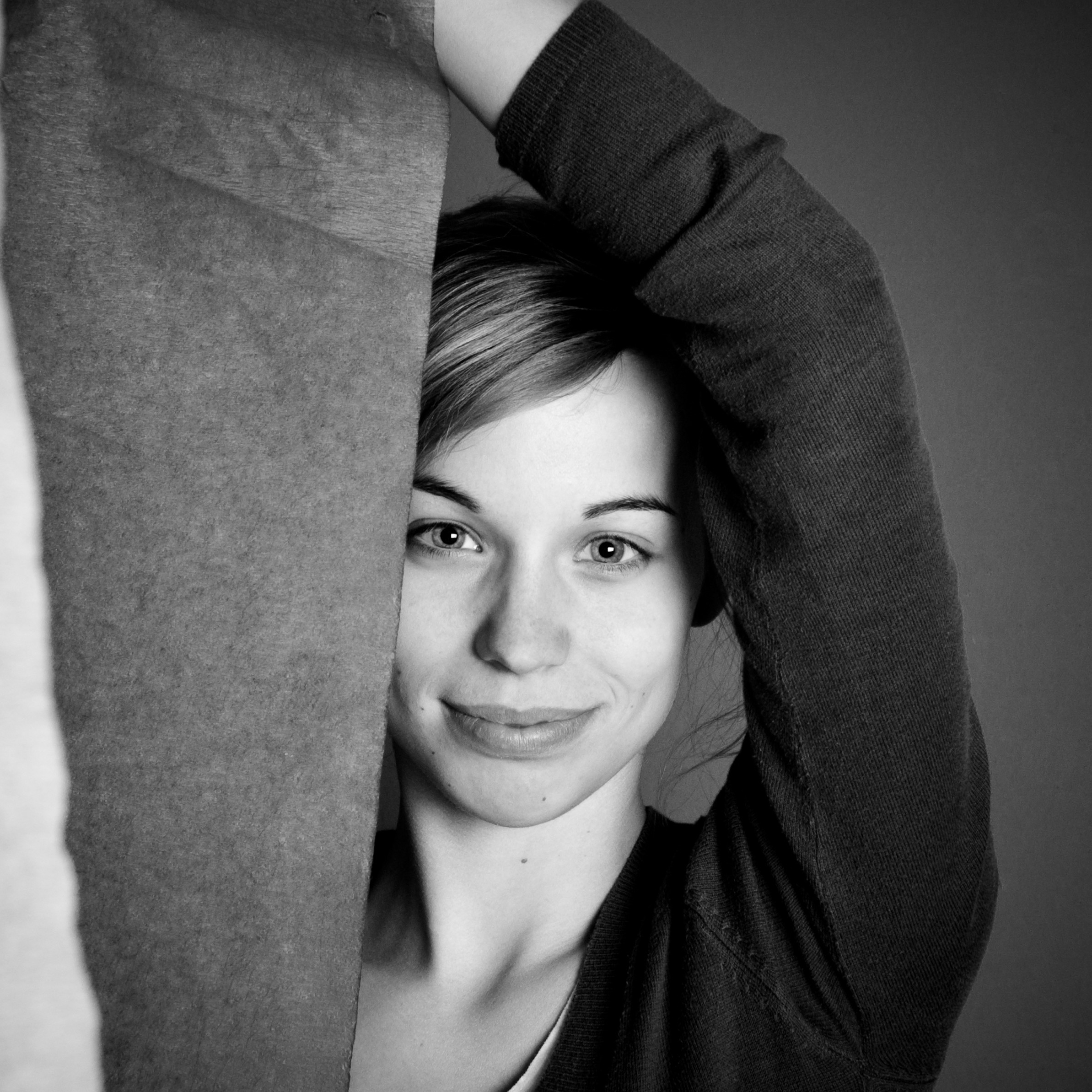 Maria Neradova
Children's Illustrator
How and why did you decide to pursue illustration as your career?
I remember I always loved to draw when I was a kid and that has stuck with me for my entire life. Although I was not a straight forward artistic child and I don't have a strong creative background, I still decided to go to art school after my high school years were over. A desk with crayons and papers has always been my go to place.
Did you attend art school or undertake any other formal artistic training?
I did, actually, although I didn't go to illustration school at first. I started with graphic design at the Tomas Bata University in Czech Republic. It was pretty clear from the start that I am more of an illustrator than a graphic designer. So for my masters I moved to Bratislava, Slovakia and studied illustration.
Was creativity part of your childhood?
Yes it was! My parents were not very artistic, but I've spent plenty of time at my grandparents' when I was little and my granddad was a true creative hero for me. We would draw together and make things all the time.
Which books from your own childhood really stand out?
There are a lot of Czechoslovakian children's books that come to my mind when I get this question. I used to love a very quirky book about a family of monkeys or all the books about Pippi Longstocking. And I was a huge fan of encyclopaedias and huge look and find books! My favourites were by Richard Scarry. That is mostly why I try to create such books now.
Do you have a favourite picture book or recall one of the first picture books you saw?
I would have to say Richard Scarry's Best Word Book Ever. Scarry's books were among the first picture books to be published in Czechoslovakia after the Velvet revolution, which has boosted the children's book market tremendously. My mom got it for me when I was very little and I still keep the book in my studio.
What was your first commission as a professional illustrator?
This is something I remember very well! In Slovakia, there is an organization called the Association of Illustrators (ASIL) and they run a website where young artists can promote their work. I believe this is a great help for people starting out their creative careers. I got my first commission the very next day I published my artworks on the website. It was a page for a newspaper called SME, I was really happy about it.
Talk us through the process of creating one of your latest illustrations or books.
Great question! Mostly because I have just self-published my second book and all the memories, good and bad, are very fresh! Haha! I always start with sketching on paper. First, I do a quick draft, then I move on to more detailed sketching as my illustrations tend to me very complex. Then I scan the sketch and continue working with the artwork digitally. I try to keep my color palettes the same for each book series and I develop the characters as I go.
How long does it take on average for you to finish a spread, from initial sketch to final colour?
This varies and depends on the type of book project. Some very simple illustrations that only contain a few characters/objects could be done in a day, some take a week.
What do you hope children take away from your drawings?
I wish each child would find what he/she is looking for in books, whether that is fun, knowledge or comfort. What I really like to hear is when parents tell me my books from the 'Let's Explore' series have been an inspiration for them to go see the places depicted. That is neat!
What do you do in your spare time?
Mostly, I try to get out as much as I can. Mountains are my happy place. Woods are where I find a lot of inspiration observing surroundings. Travelling keeps me sane.
Take us behind the scenes and describe your studio / workspace.
As I am a person who doesn't enjoy spending time with just myself, I share a studio with 5 other creative souls. Some of them are illustrators/graphic designers, but there is also a textile designer and two programmers. I have a desk with my Wacom tablet and computer, I also keep bookshelves for books and papers and we do own two most essential workplace tools – a coffee maker and a fridge!
Outline your dream project.
An illustration career feels like a dream project! (Most of the time. I don't like doing my taxes).
Which area of children's publishing excites you the most?
Honestly, it is hard to pick just one. The whole world of children's publishing is very fascinating for me, that is mostly the reason why I have chosen to self-publish my books in Slovakia and Czech Republic. Of course I enjoy the creative process, but getting the book to the readers and having a direct feedback from the kids is a great experience, too.
What advice would you offer someone just starting out as a children's illustrator?
Hold on to it.
Are you an author/illustrator?
I would call myself an illustrator, but I have authored three books for children as well.
Which project are you most proud of?
Generally I am most proud of the most recent project. Later on, I begin finding things I would do some other way, or better in all the book projects.
How important is it for you to be part of a creative community of people?
Very important! Crucial! I can't imagine not having the possibility of working with other creative people.
If you weren't an illustrator, what would you be doing?
Well, I was admitted to a financial business faculty after high school, but your finances are safe as I am all-good with illustrating squirrels and penguins.
What are some of your favourite subjects to draw?
Animals and animal homes! Imaginary worlds. Space. Dinosaurs. I enjoy drawing tiny interiors like homes and buildings. Do I sound like a grown up person?
Animals feature heavily in children's books – do you have a pet?
Not at the moment – but we did have a fish, a hamster and a dog. In that exact order.