Little Hogwitch - Children's Book - Cover Design
This will be a dual language, Welsh/English children's book. The character is called Hogwitch, a small witch who grows up with her friend - the wild boar of Ammanford.
Broom training
Hogwitch is having a battle of wills with her magical broom.
The witches pot
Hogwitch doesn't like bones or eyeballs in her homemade soup.
Flying high
Hogwitch loves to do stunts on her broom when she's training to be a witch.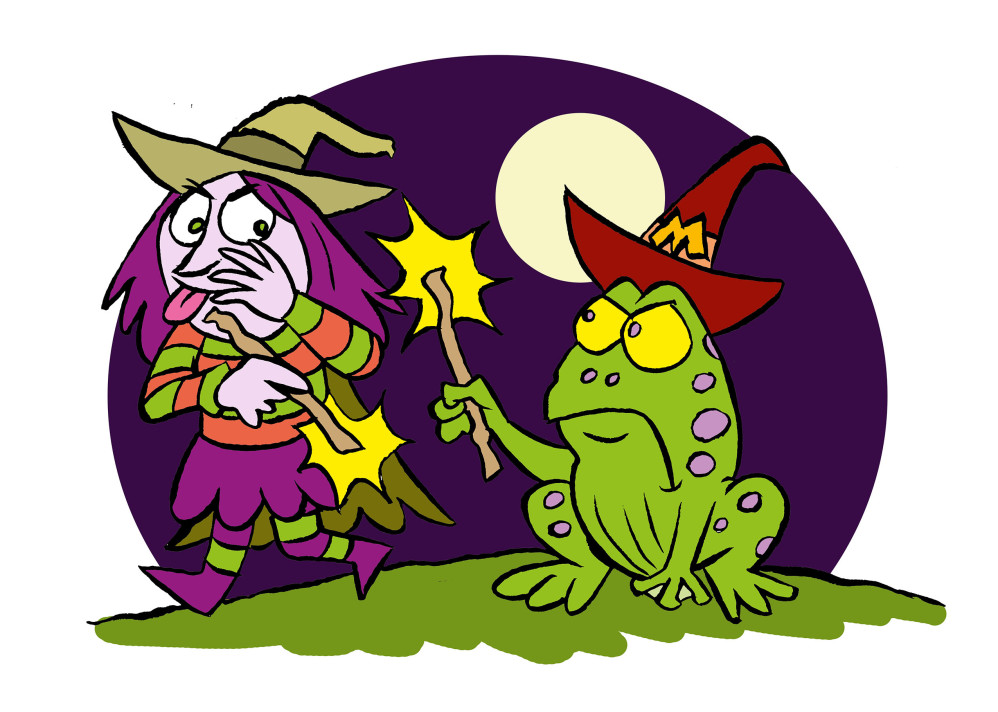 Kissing a frog prince
Even though Hogwitch accidentally turned Merlin into a frog, she wasn't prepared to kiss him to turn him back into a Wizard.
Vampire trick of treat
Hogwitch wasn't afraid of vampires, every halloween she liked to mix a special drink for Vlad
Celebrating friendship
After Hogwitch rescued the wild boar, they celebrated with a special cake for Halloween. Made from pumpkin, spice and it always tastes nice.
Witch medicine
Witches are also healers, Hogwitch even does dentistry on dragons.
Hogwitch back cover design
The magical tales of a yuong witch in Wales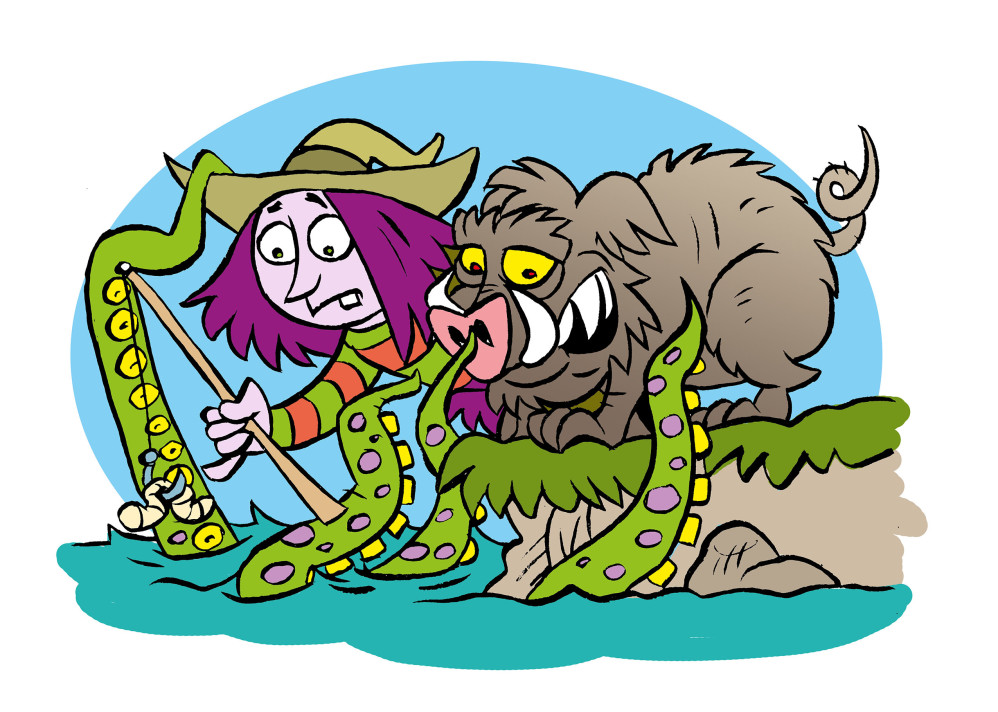 The eerie lake
Hogwitch and the wild boar discover fishing is a little harder to do in the enchanted woods and by the lake eerie.
Loving missed ones on the samain, all hallows eve.
Hogwitch visited her mum every Halloween when the veil between the land of the living and dead was the thinnest.
With a flick of her wand
Hogwitch flies in to save the boar of Ammanford.
With the flick of her wand and a magic spell; Abracazapadoo! She turned him into a tiny shrew who lived in his shoe!
Pumpkin and spice
Hogwitch loves pumpkins,
As long as they're nice she likes them with nutmeg and spice!
The witch and the shrew in a shoe
The tiny shrew who lived in a shoe
Taken for a ride
Hogwitch and the wild boar raced away when she saved the day, they were friends forever and a day.
The hunted
The hunter hated wild boars, they dug up his crops and stole his truffles. But watch out the Hogwitch is about to save the day.
Hogwitch night cover
Cover pic
Hug a tree
Hogwtich says, hug a tree with me, it will give you glee!
Trick or treat
Hogwitch loves Halloween, she likes to play a game with her friends. It's called trick or treat, with a spicey twist.