Laura Wood
Children's Illustrator
How and why did you decide to pursue illustration as your career?
It took me a very long time to understand that I wanted to become an illustrator.
Before that, I was very dissatisfied and miserable in my professional life. Waking up on Mondays was a real struggle. I was working as a video editor and surrounded by people who were truly passionate about their work. I wasn't and I was feeling incredibly guilty about it... this made me re-evaluate a few things.
I decided that life was too short to feel like that every day. It took me a while to gather enough courage to quit my job and enrol in a two year Illustration course. The hardest thing was to communicate my decision to everybody I knew. I was so afraid they would think I was going nuts...!
I've been doing this job for six years now and I'm so happy and grateful I made that decision. I can finally say I don't fear Mondays anymore! :)
Where do you currently live and where did you grow up?
I grew up in a small town in the north of Italy, near Milan. After graduating from Uni, I wanted to experience the world and I went to Melbourne, Australia where I stayed for 5 wonderful years. After that, I moved to Bristol, UK, where I have spent the last 4 years.
One of the perks of being a freelance illustrator is that it allows you to be mobile and travel while still working full time.
So this is how and why I've recently decided not to live anywhere specific for a while and at the moment, I'm travelling (nomading, actually) around Europe, experiencing different cities and cultures. In the past few months, I lived in Spain and Portugal and right now, I'm in Athens, Greece, which I'm enjoying immensely!
Which books from your own childhood really stand out?
When I think about my childhood reads, I always think about Roald Dahl and Quentin Blake's books.
I was a total sucker for their stories and images and I still am!
What was your first commission as a professional illustrator?
I got my first real commission as an illustrator in 2012, thanks to my agency, Good Illustration.
The project was a revisitation of the classic "'Twas The Night Before Christmas" in board book form for young readers, commissioned by Ladybird Books (Penguin).
The book only had 6 spreads plus front and back cover, which was a great way to be introduced into the world of children's books. Having a 24 or 32 page picture book would have been incredibly daunting as a first project!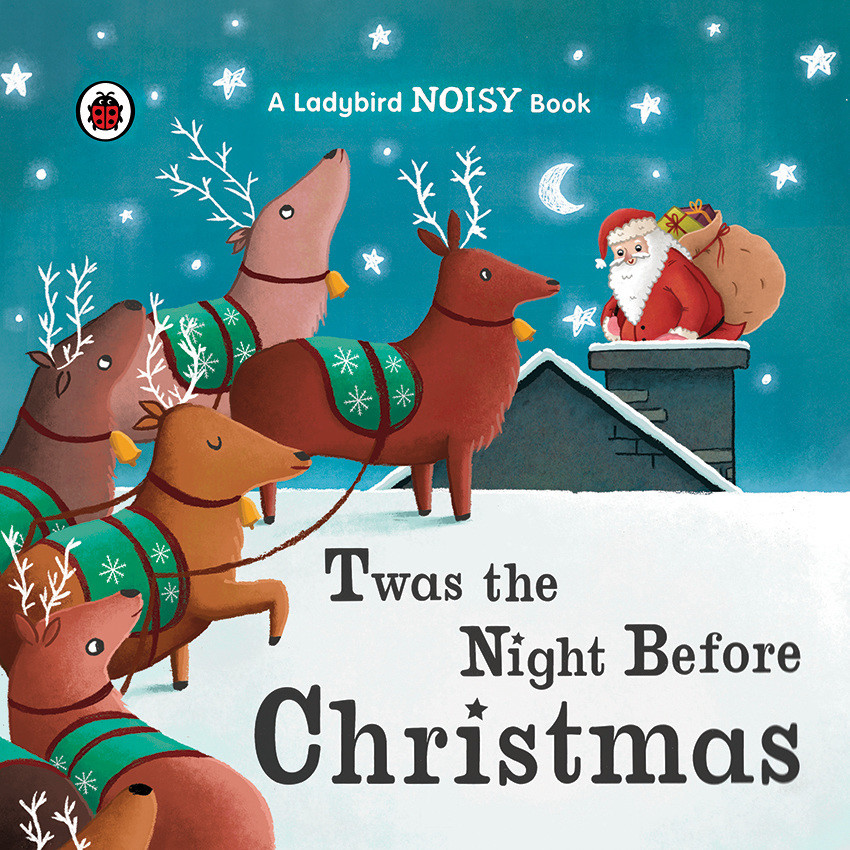 What do you do in your spare time?
When I'm not drawing, I like to go swing dancing.
I love it because is a very active and sociable activity which contrasts well with the very static and solitary work of freelance illustration.
Take us behind the scenes and describe your studio / workspace.
In the past years working freelance, I've realised I don't enjoy working from home which makes me feel easily bored and isolated. That's why, even now that I'm travelling, I always look for a suitable co-working space wherever I am.
In those last few months on the road, I've experienced different co-working spaces, from small quiet studios to big hubs.
Each one is different, unique and has its pros and cons.One thing they all have in common is that they're all great places to meet new people and fellow freelancers.
What advice would you offer someone just starting out as a children's illustrator?
Regarding starting out, my first tip for someone just leaving college is to not wait that long to promote yourself or find the first commissions. An art degree doesn't make any difference in the illustration world, so my advice is to start looking for clients to contact as soon as possible - before you leave college start behaving like an illustrator and contact possible clients and commissioners to try and generate work.
I highly recommend you get a proper professional website (Behance is good to share stuff with other peers, but not so much as a professional window for your work to show to a client). Having one helped me enormously. Then you could start emailing the clients you would like to work with. A nice brief email introducing yourself with a link to your new shiny website will do. Most of them might not reply but some will do! And those might become your first clients…
Also, please don't give up. Just don't. Because that's the key to success.
What's the best piece of advice anyone has ever given you?
It wasn't given to me in particular, but in a way it came to me.
Once I was watching an interview on telly about an old but very healthy man. He was asked what was the secrete of his longevity and he said "I don't worry about things I can't control". I thought that was one of the wisest thing I'd ever heard so now I try to live every single day with that in mind.