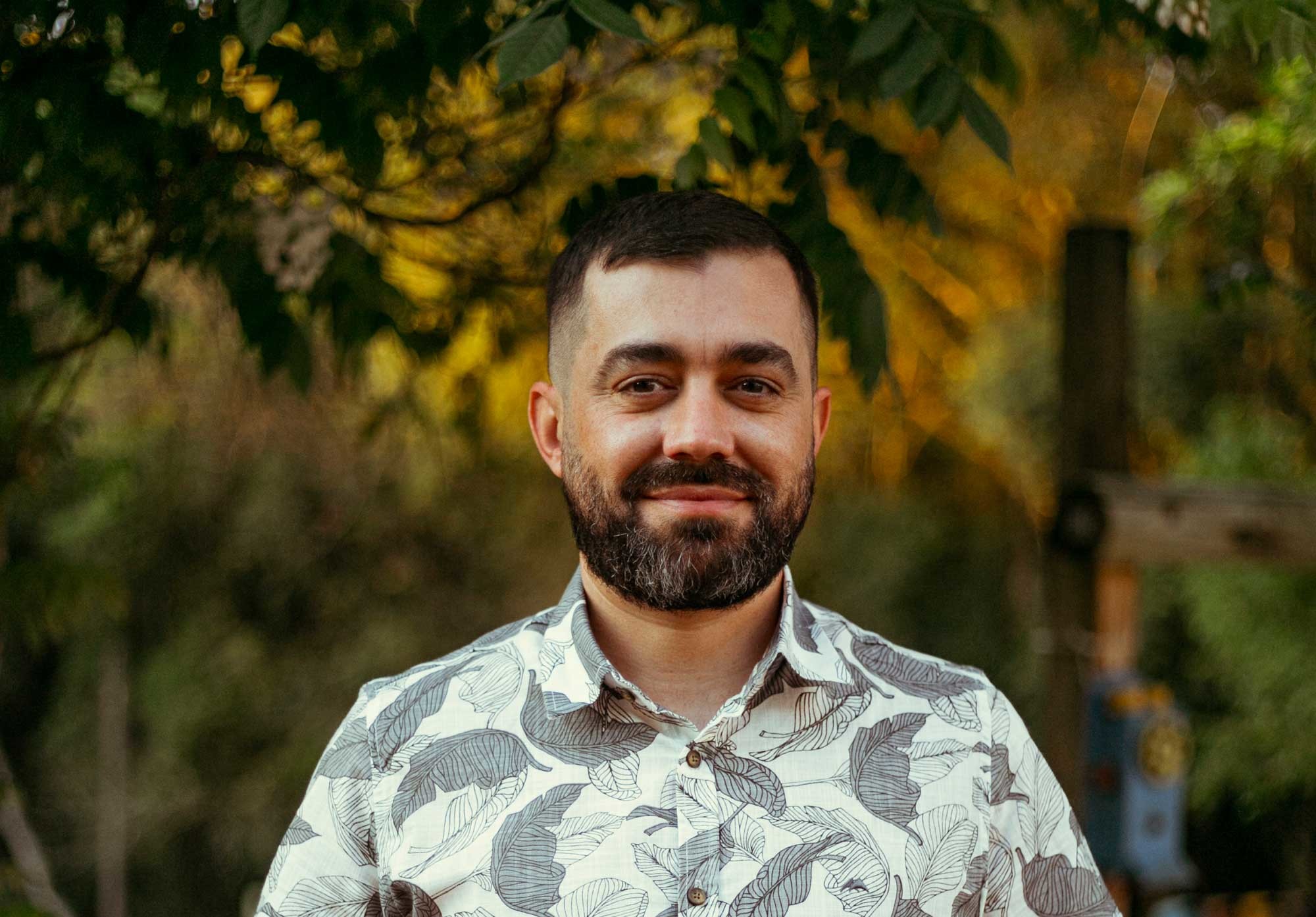 Adilson Farias
Children's Illustrator
Who or what made you want to become an illustrator?
Drawing was always my way of expressing myself. I was a child with dyslexia and at school it was not easy to live with this limitation. It was very hard for me to express myself, to talk to other people. Drawing has always been a way to fit into this world, to be perceived and to communicate with others. Somehow, I always knew that someday I would work in an area where drawing or art were present. I always liked characters and ludic worlds, so when I found a way of working with this, I plunged deeply into this universe. But I guess there was not a specific person, but rather a set of many artists who inspired me.
How and why did you decide to pursue illustration as your career?
At first, I didn't know how to become an illustrator, it was a new world, out of my reality. However, a friend told me that a publishing house was looking for new illustrators. I had no experience, much less a portfolio. Even so, I applied for that job. I needed to do an illustration test and guess what? Yes, I failed. But this opened my mind and I decided to study and practice my art. In the second test I was approved and was able to start my career, learning how to be an illustrator and getting paid for it. I was such a lucky guy! Therefore I decided I would be an illustrator.
Did you attend art school or undertake any other formal artistic training?
I don't have an academic background. As I said, I was lucky to learn in the daily routine of a publishing house most of what I know. I have always longed to draw and paint books and spent time studying great illustrators' works and I used what I've learned in my own works.
Where do you currently live and where did you grow up?
I was born and raised in Curitiba, south of Brazil. I have always lived here.
Was creativity part of your childhood?
Definitely! My older brother and I used to draw a lot, it was something we always did together. We grew up in the 80's, largely influenced by comics and cartoons. Our favorite toy was the superheroes action figures. We always used to ask for them at Christmas. When we didn't get them, we created our own toys, drawing and cutting them. Not only the action figures, but the whole universe that surrounded these characters. We made a big cardboard Thundercat's den, it was awesome! I'd say it was our childhood masterpiece! So, the limitations we had, made us more creative, for sure.
Who or what have been some of your major artistic influences?
I have many references, a lot of artists influenced me. My first influence was a great brazilian children's book author and illustrator: Ziraldo. As a child I liked to copy one of his characters "O Menino Maluquinho" (the little crazy boy), who is a boy with a pan on his head. Ziraldo used geometric shapes in his drawings and I always liked that aesthetic simplicity. When I got older I had access to comics made in Europe and Moebius was an artist who influenced me a lot. In the marea of children's literature, there are countless artists, but I would definitely say the french illustrator Frederic Pillot.
Do you have a favourite picture book or recall one of the first picture books you saw?
The most prominent memory is for sure "O Menino Maluquinho" (the little crazy boy) by Ziraldo.
Who or what has been your greatest mentor?
I can't pick one name. I had the opportunity to work with great illustrators here in my city and I learned a lot just by observing the way each of them worked. I would say it was a collective construction.
Describe your working technique and how you came to perfect it.
I work with two techniques: watercolor and digital painting and I often mix them. I really like the aspect of analogue painting, especially with transparency paint technique. I like to work with it in children's books, for all its lightness, stains and textures that brings a playful reading to the painting and to the children's universe. So even in digital painting I try to bring this aspect, and I have been perfecting this technique in Photoshop. For me, the most important thing is the work's final result, if I reach my goal, it doesn't really matter the media I used.
Tell us about the creation of your favourite character from one of your books.
I'd say it's the character of my first book as an author, the book: OPA. He is an inventive grandfather, whose head is always full of ideas. He is inspired by my daughter's maternal grandfather. The book deals with the relationship of a granddaughter with her grandfather who begins to have signs of alzheimers.. The lamps on her hat are a visual metaphor, to help children understand that his memories are fading during the story. He is my favourite, for sure.
How many times do you tend to draw a character until you are happy with it?
There is no rule. I often like what I did at first. Sometimes I make many attempts. With time, I discovered that the first option is often the best, it's the most expressive. I guess I'm still with a clear mind and therefore it comes out the purest idea. Of course it all depends on the job, the editorial process and how much creative freedom I'll have over it.
Have you ever thought about trying out a different technique or a different style?
I always think about it. I am often bored with the technique I use, the repetition and many hours working on a book with lots of illustrations, it's sometimes tiring. I often want to create other lines of illustrations, especially because children's books allow various readings and visual styles. I'm still training to take more risks in other techniques.
What do you hope children take away from your drawings?
I always try to transmit a good feeling in my illustrations, something funny, playful, affectionate. I want my drawings in some way to help bring a good time to people's day, not only to children, but also to the inner child we all have.
What does a typical day in the studio look like for you?
I work at home, which is a great thing! I like to work at night, so I wake up later than other people. First task in the studio is to read and respond to e-mails. After that, I usually look at the work of illustrators that I follow on the internet, this usually brings me motivation. Through the rest of the day it's the typical work of an illustrator: hours on the drawing board and on the computer. Sometimes my studio is invaded by my daughter, and we spend time drawing and painting together. I am married to an illustrator, Sonia Horn, and my daughter has two studios to explore. It's a nice routine, I'm grateful for that.
Who is your favourite children's book character and why?
It's hard to choose just one, there are so many interesting characters. But I'd say the "Little Prince", because he made me feel the power of the illustrated book and realize that a book for children is much more than a simple book with pictures. I've learned that the illustration must have the power to stimulate the reader's imagination, and not be merely a repetition of the text. I always like to quote the part where the Little Prince asks the pilot to draw a sheep. The pilot makes several drawings and all are disapproved by the boy. Until the pilot decides to design a box with holes and says: "Your sheep is in there". The Little Prince is pleased, as the pilot has given him the power to imagine the animal the way he would like it to be. I also prefer to imagine my world in my own way.
Which area of children's publishing excites you the most?
Certainly the illustrated book. Working a narrative line where I can create my own story alongside the text, the book becomes being a little mine too. This creative challenge in each story is generally rewarding.
What advice would you offer someone just starting out as a children's illustrator?
I would say: study a lot of drawing and painting techniques, but try not to get too attached to all the theories. You have the power to create your own world, allow yourself to find that world and follow your instincts: your art and your truth live inthere.
What makes a good children's book?
I consider a good children's book to be those that make me think outside the box. Whenever I spend days reflecting on a book, the historical setting and illustrations: this is a good book.
If you weren't an illustrator, what would you be doing?
I spent part of my adolescence studying music, I dreamed of becoming a musician. But I confess that I didn't have much talent. I don't know, maybe I would be trying to survive in some way with art, I don't see myself working on anything else. Maybe ballet. Lol :D
Are there any children's classics you'd love to illustrate and/or re-tell?
Alice's Adventures in Wonderland. It's a world I would like to explore
Animals feature heavily in children's books – do you have a pet?
We have two cats at home: Hermione and Minerva, names inspired by Harry Potter. Minerva in particular is a good studio companion. Hermione prefers the home garden.