After the end, I believe we still be happy
This is a series of illustrations that I did for the 2020 CICLA Original Illustration Exhibition, the opening ceremony of which was held successfully on 11th November at Shanghai Baoshan International Folk Arts Exposition Center
This series of artworks follow the life of the average Mexican kids in the year 22XX after a cataclysmic event destroyed Mexican society in 21XX. For the most part, things seem to be fine now, with people living their lives just as before the crisis, now with a more community-oriented culture with a new generation of kids discovering both a modern Mexico and ancestral traditions and beliefs.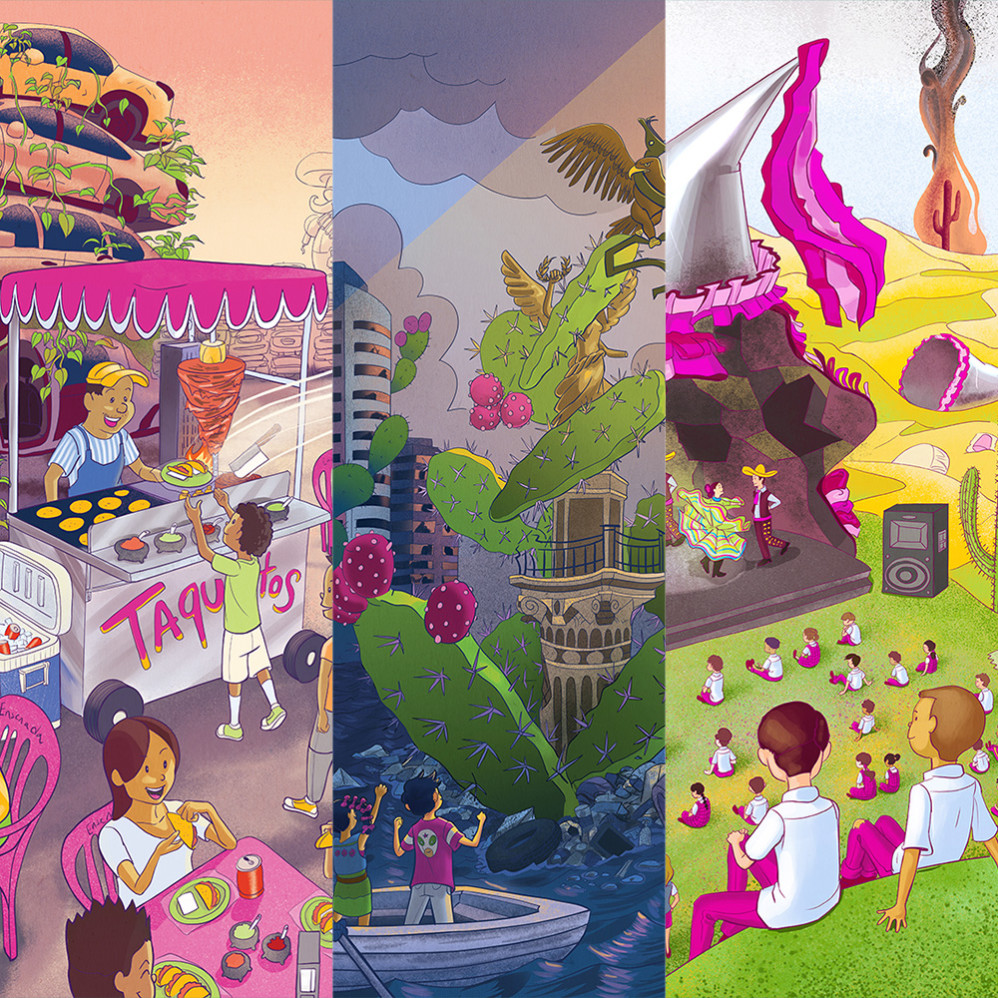 The second foundation of Tenochtitlan
The second foundation of Tenochtitlan references the legend of the foundation of Mexico City. In the story, the wandering Mexicans awaited a prophecy to come, in which they would find a great place to build a city in the area where they find an Eagle with a serpent in his beak perched at the top of a cactus. In this version, a couple of kids find the eagle in a destroyed Mexico City, signaling the beginning of a rebuild of the civilization.
Danza Folclorica.
It's about understanding that national history is something that's continuously re-lived, and we must learn from it.
Let's have some taquitos.
This is about some families going for some tacos of Pastor on a Sunday morning. While gone is the technology that conformed society before, families will still stick together.